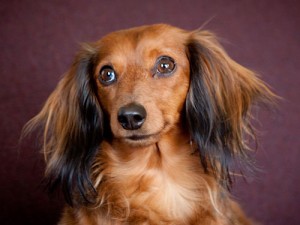 30 minute Indoor/Outdoor Pet Portrait Session – $49.99
Plenty of time for variety. 40 or more image previews to choose from.
Location Dog or Cat Portraits – $125 per hour
One hour session at a location you choose within 30 minutes of the studio.
Preview Options:
● Digital previews on CD or email
Ready within 1-2 days $50 order deposit required.
Credit deposit towards print orders within 30 days of session
● (or) IN-Studio Previewing Session
60 minute viewing appointment available after 2 days, NO DEPOSIT
Ordering Information:
At Palmer Photography we take pride in providing reasonable and flexible print packages to fit a variety of client needs. Build on these simple packages listed below by adding extra single prints, and wallet sheets, or create your own package by purchasing singles prints of your choice.
Finished prints include retouching.
Pet's One Pose print package: $79
Includes one 8×10, two 5×7's, 3 – 4×6's and 8 wallets
Pet Portrait Photography CD Image Packages:
Retouched, high resolution files with permission to print.
Based on one child per pose, add $10 for each additional child, for each pose.
ONE Pose: $119
CD and Prints – choice of: 1 – 11×14 or 1 – 8×10, plus 2 – 5×7's, 3 – 4×6's and 8 wallets
TWO Poses: $159
CD and Prints – choice of: 2 – 11×14 or 2 – 8×10, plus 4 – 5×7's, 6 – 4×6's and 16 wallets
Prices for Single prints of your Pet photography are as follows:
wallet (sheet of 8) – $15 ea
4×5 or 4×6 – $10 ea
5×7 – $12 ea
8×10 – $20 ea
Pet's Wall Portraits:
11×14 – $59 ea, canvas upgrade $89
16×20 – $99 ea, canvas upgrade $139
20×24 – $139 ea, canvas upgrade $199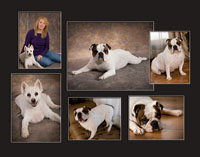 Pet's Collage prints:
11×14 up to 5 images – $79, canvas upgrade $119
8×12 with images – $59 ea, canvas upgrade $89
15×15 with 9 faces – $89 ea, canvas upgrade $129