Pet Photography Sessions naturally complete your family portrait collection!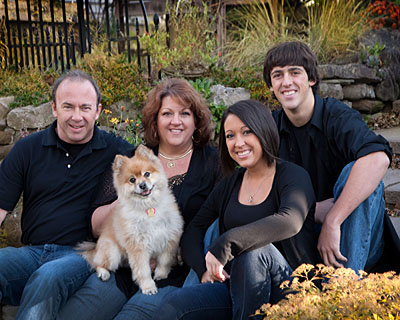 Families are always welcome to include dogs with their session.
Occasionally, it's all about the dogs, so we offer sessions exclusively
for your furry loved ones. 20-30 minutes is usually plenty of time for
pet photography and they don't mind if it's cold outside – or wet, or
snowing . . . Our goal is to get enough variety for a wall collage.
Prices for individual pet portrait sessions are same as our children's portraits.
They are "FAMILY" right?
Celebrating our 17th year of Senior Portraits & Photography Rochester and Webster NY