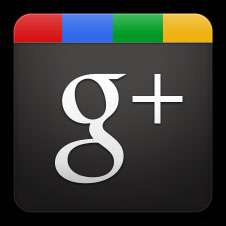 Find a review below on Google+ or write one 🙂
https://plus.google.com/112872314169025455515/about?gl=US&hl=en-US
Testimonials:
Hi Jay,
I meant to send this sooner but I do want to let you know that our
pictures are beautiful. We got them back from the framer and LOVE
them as does everyone that has seen them. Thank you so much for
doing such a nice job!
Ranie and Mike
---
Jay,
We wanted to let you know how much we love our wedding album.
Everyone who looks at it says it's the most beautiful one they ever
seen & of course we agree! You were a pleasure to work with and we
couldn't be happier with the pictures & the album. Thanks again,
Mike and Nicole
---
Jay – Thank you for everything. We enjoyed working with you. Sorry I
got your name confused a couple hundred times. Thanks for making the
day enjoyable because we didn't have to worry about how the pics
would look. You do good work! Thanks. Jessica and Jeremy
---
Dear Jay,
Thank you so much for the wonderful work you did for our wedding.
The album is truly amazing and everyone comments on how they have
never seen anything like it and that you are a real artist. You've
put our wedding day into pictures so beautifully that we'll have for
a lifetime! Jodi and Ashley
---
Jay (and Karen!) – Thank you so much for the wonderful photos! We
couldn't be happier with the proofs, the CD's with our images were
awesome (and our families especially loved having copies), and the
albums and prints are perfect! Whenever we need more photos taken,
we know where to go! Sara and Eric
---
Jay – it was an absolute pleasure to meet you and witness a dream
come true. You've done a wonderful job in creating a business and
applying you developed and varied skills. Continued success! – Don
---
Jay and Karen,
Thank you for being so patient with Mom and Dad and our whole
family.
You were very kind to us. We are looking forward to viewing the
pictures.
Thank you, Diane Markowitz
The Russo family…..